Old Bird Cage Garden Planter
This bird cage is amazing. Plant your overwintered geraniums in early spring and by midsummer the entire bird cage is flowing with greens and flowers.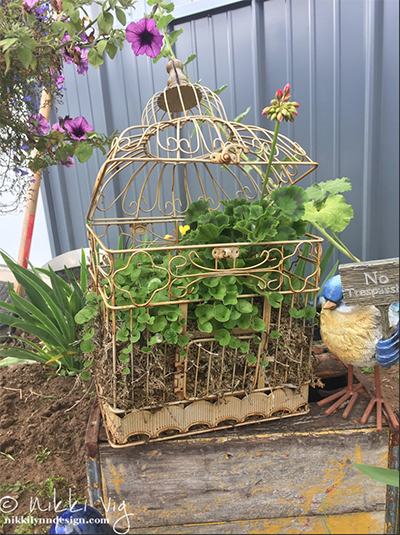 Until next time friends. Take Care!
AFFILIATE POLICY: Posts on this site may contain links to outside vendors that pay me a commission when you purchase from them, at no additional cost to you. Thank you for supporting this site!
Please don't share my images on your blog.