Growing Herbs
If you enjoy plants and want to try your hand at growing herbs, try growing these 6 easy to grow varieties.
If you're not the type of person that wants to spend their time managing an elaborate fruit or vegetable garden, you might consider planting and maintaining an herb garden.
---
#1 Sage
Sage has woody stems and gray-green leaves with blue or purple flowers. The plant isn't very particular about its soil and it can survive the winter and pop back up in spring, but the plant gets laggy and weak after the third year.
The first herb you grab at Thanksgiving
Pair with dairy, fry with onions & combine in herb seasonings
---
#2 Chives
When it comes to growing herbs – chives are the easiest herbs to grow.
Oniony taste
Flowers are edible
Excellent in fish, potato & soup recipes
Rated in the top 10 flowers for nectar for pollinators
Needs extra water throughout the season
Monthly fish pellet or fish emulsion fertilizer needed
Recipe: Beer, Cheese & Chive Dip
---
#3 Thyme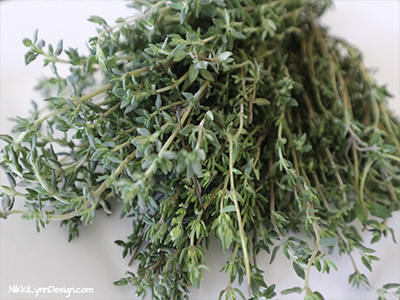 An assortment of different varieties
French thyme is most common
Bring indoors for cold weather and place near a sunny window
Perfect in soups, stews, and marinades
---
#4 Rosemary
Rosemary is a sun worshiper, the plant needs 6-8 hours of full sunlight a day. Spring growth and the upper portion of the branches growth are less woody and bitter tasting. Fall growth and lower plant growth will get more bitter as you proceed down the stem. In areas with mild winters, above 25 degrees, rosemary can become a 3-4 foot shrub.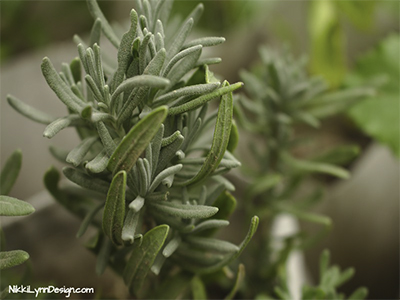 Will repel many insects
An upright plant that can be grown in floral gardens
Excellent in stuffing and roasted meat recipes
Needs extra water throughout the season
Monthly fish pellet or fish emulsion fertilizer needed
Bring indoors for when the weather reaches 25 degrees and place near a sunny window
---
#5 Basil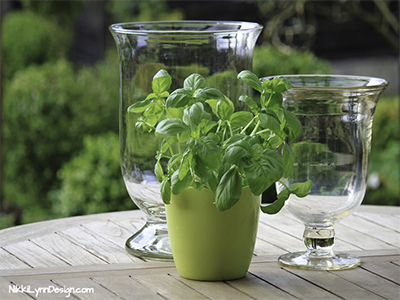 Best used fresh
Commonly used to make pesto
Over 20 different varieties and/or colors
Needs extra water throughout the season
Monthly fish pellet or fish emulsion fertilizer needed
Additional Post: Growing Basil From Cutting
---
#6 Oregano
Most flavorful when used dried
Used with roasted, fried or grilled veggies, in meat and fish dishes
Some cooks like the Greek variety
Common herb noticeable in pizza seasoning
---
How Much Water Do Your Herbs Need?
Stick your finger about an inch into the soil, if the soil is dry, water the plant.
Soak the plant until the water runs out the drain holes; wait & repeat a second time.
Purchase a self-watering planter to make watering foolproof.
---
Winter Coming? Do You Get Snow?
Leave chive plants outdoors they will normally come up yearly if planted in the ground.
Growing herbs indoors. Bring potted rosemary & thyme inside & place near a sunny window.
Potted basil doesn't do well indoors. Take a cutting and put it in water – it will last a month.
Sage & oregano should be grown fresh next year. ENJOY!!
---
---
Additional Posts
AFFILIATE POLICY: Posts on this site may contain links to outside vendors that pay me a commission when you purchase from them, at no additional cost to you. Thank you for supporting this site!