---
Toft Point is located on Toft Road in Bailey's Harbor, Wisconsin. On a unique 732 acre piece of property that is maintained by UWGB Green Bay.
---
Where is Toft Point Located?
| | |
| --- | --- |
| Location: | Bailey's Harbor, Wisconsin (Door County) |
| Cost: | FREE |
| Notes: | The road to this location is a little tricky. Read my pointers to learn how to get here. |
| Address: | 7950 Ridges Rd, Baileys Harbor, Wisconsin |
| County: | Door County |
| State: | Wisconsin |
| Google Maps: | Click To Google Map Map Me |
---
Pointers
When you Google Map Toft Point using the link above it will bring you to a dead-end area where you can get out and walk along the Lake Michigan shoreline. If look toward your right-hand side, there will be an island in the middle of Lake Michigan. See if you can spot the birdcage lighthouse on the island.

It is beautiful here, but not exactly where I want you to go. The issue with trying to give directions to Toft Point Road is that your GPS will look like I set you in the middle of an area with no roads. Keep reading and I will get you headed in the right direction.
---
---
---
Toft Point Road
Toft Point is located on Toft Road in Bailey's Harbor, Wisconsin. Take State Highway 57 to Ridges Road on the North end of Bailey's Harbor then left to Toft Road. The sign is set back in the woods a little on your right if you have gone all the way to the location I set above using Google maps. You will need to turn around and watch closely, Toft Road will be on your right.
---
Toft Road is unpaved and leads you through the woods to a small parking area.

My husband kept telling me that I was in the "wrong" place. That Toft Road was going to end up at a private residence. It didn't 🙂 Thankfully.
---
Hiking Boots
---
Parking At Toft Point Natural Area
There is a small parking lot before the barrier. Maybe you can fit 6 cars in the two dirt areas before the barriers. Be kind when parking.

The one car that was there took up most of the parking by parking wonky. It is a tight space but there is sufficient parking if used correctly. No fees or park passes are needed to use the land.
---
The Hike Through The Woods
We didn't log the distance. I'd say the path to the first clearing is maybe a mile. The walk is beautiful.
---
---
You are walking through a boreal forest with the brightest and most extensive collection of mosses and growth on trees and logs that I have ever seen.

Words can't express the pure untouched beauty on Toft Point. We are going into the winter months in Wisconsin, but there were still shelf mushrooms and plenty of nature to view.

t was late in the afternoon, about 2 hours before sunset, and rather gloomy outside. The brisk air of the lake was chilly at Toft Point for an afternoon hike.
---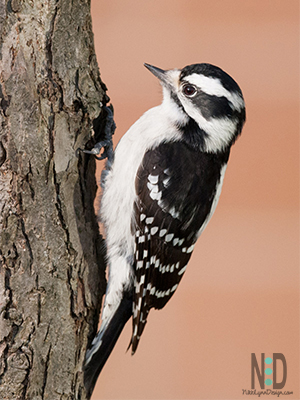 There were downy woodpeckers pecking and ruffed grouse distinctive "drumming" noise in the woods.
As I was thinking about the cold air and how I was getting chilly; we heard owls hooting in the distance.

The excitement of maybe getting one of the owls in my viewfinder took the thought of the chill in the air off my mind. We didn't spot them. It was thrilling to hunt for them.
---
The First Clearing
Oh, baby! My kind of exploring. There is an old cabin village located on the property. Some buildings are fully intact and some rock foundations are the only traces left behind by others. The cabins are all named after one of Thomas Toft's children that owned and maintained the land.
You can not go into any of the cabins on the property but you can walk around them. They are hidden in the brush on both sides of the clearing.

---
Hiking Gear
---
Old Kiln
The one round, stone building on the property intrigued us. Turns out that it is an old kiln. There is not much left of it. Although, it was most certainly fun to explore the area.
---
Through Tree Root Steps
After walking through another section of woods with what I like to call tree root steps because the pathway has tree roots that double as steps.

The tree root steps guide you to the rocky limestone opening on the shores of Lake Michigan.

We could hear Lake Michigan waters long before we could see it.



---
---
We traversed the rocky shoreline. Some flat rock, some not. Another guess, but think there are about two miles of shoreline that consisted of dolomite cliffs and limestone cobble beach.

There are some very slippery spots on the rocks. You can see when the waves kick up that the green algae patches and pools of water remain. It was an adventure. Getting wet and slipping and sliding was part of our adventure.
---
---
The Sun Was Setting
As the sun was setting and the wind started picking up again, it was time to head back to the vehicle. Toft Point for an afternoon hike is one activity in Door County that I highly recommend throwing on a pair of hiking boots and walking through the woodland area and traversing the rocky shoreline. We spent about two hours here and had a blast.

---
Explore Door County, WI
AFFILIATE POLICY: Posts on this site may contain links to outside vendors that pay me a commission when you purchase from them, at no additional cost to you. Thank you for supporting this site!